DRS. NICOL BUSH &
WARREN SNODGRASS
Specializing in Hypospadias Surgery from infants to adults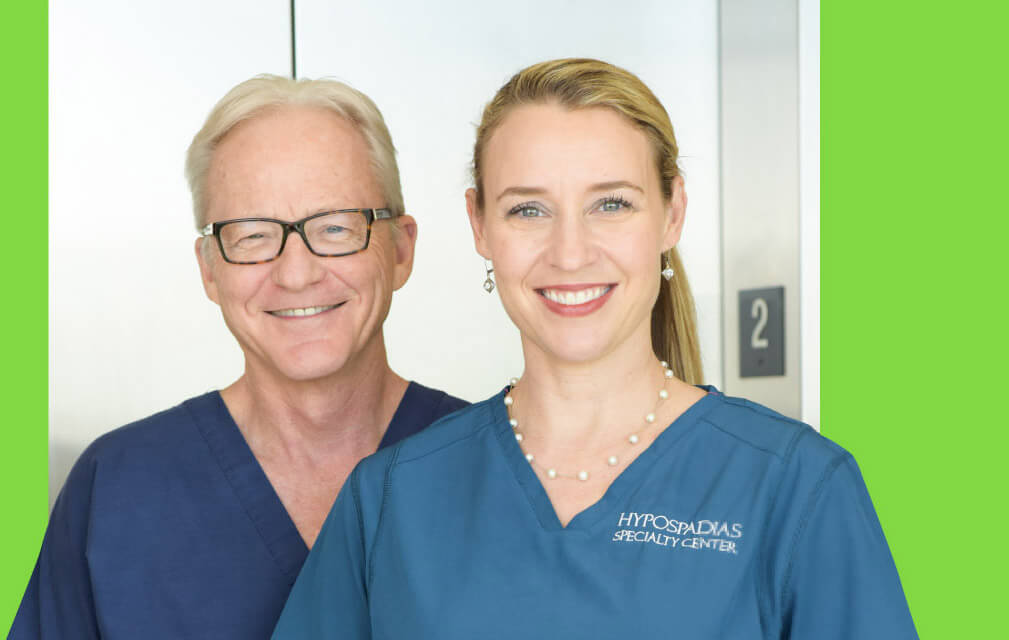 DRS. NICOL BUSH &
WARREN SNODGRASS
Specializing in Hypospadias Surgery from infants to adults
WELCOME TO THE HYPOSPADIAS SPECIALTY CENTER
Hypospadias Specialty Center is the only practice in North America dedicated to hypospadias care. Our surgeons, Dr. Snodgrass and Dr. Bush, are world-renowned for their innovation and precision. They developed and improved the operations that get the best results for hypospadias of all degrees and provide reoperations when repairs done elsewhere are not successful. A licensed therapist also works with us to assist parents and patients coping with hypospadias. Families travel to the Hypospadias Specialty Center from across the U.S. and around the world for this specialized care.
Dr. Warren Snodgrass and Dr. Nicol Bush created the Hypospadias Specialty Center (formerly PARC Urology) in 2013 - a center providing innovative care for patients of all ages with penis birth defects. We repair hypospadias virtually every day of the week. Because of our high volume and expertise, our results for all degrees of hypospadias are among the very best.
In fact, Dr. Snodgrass developed the TIP repair, popularly knowns as the Snodgrass technique, which is the most commonly used operation in the world for hypospadias. He and Dr. Bush also improved the operation that gets the best results for severe hypospadias, known as the STAG repair. Patients travel to Hypospadias Speciality Center from across the United States and around the world to benefit from our commitment to excellence.
Hypospadias repair accounts for only 2% of all operations done each year by certified pediatric urologists, who do an average of 1 hypospadias operation a month. In contrast, Dr. Bush and Dr. Snodgrass have dedicated their professional careers to improving hypospadias surgery, especially for the most severe degrees and for reoperations when repairs done by other surgeons did not work. They emphasize the need to get the operation right the very first time.
Dr. Snodgrass and Dr. Bush share their knowledge gained from doing thousands of hypospadias operations with other surgeons to improve care for patients worldwide. The have published more scientific articles on hypospadias than any other surgeons in history, and have literally written the book on repairing hypospadias. The have visited more than 35 countries teaching and demonstrating surgery.
No other center in the U.S. offers a similar degree of commitment and proven expertise for hypospadias repair.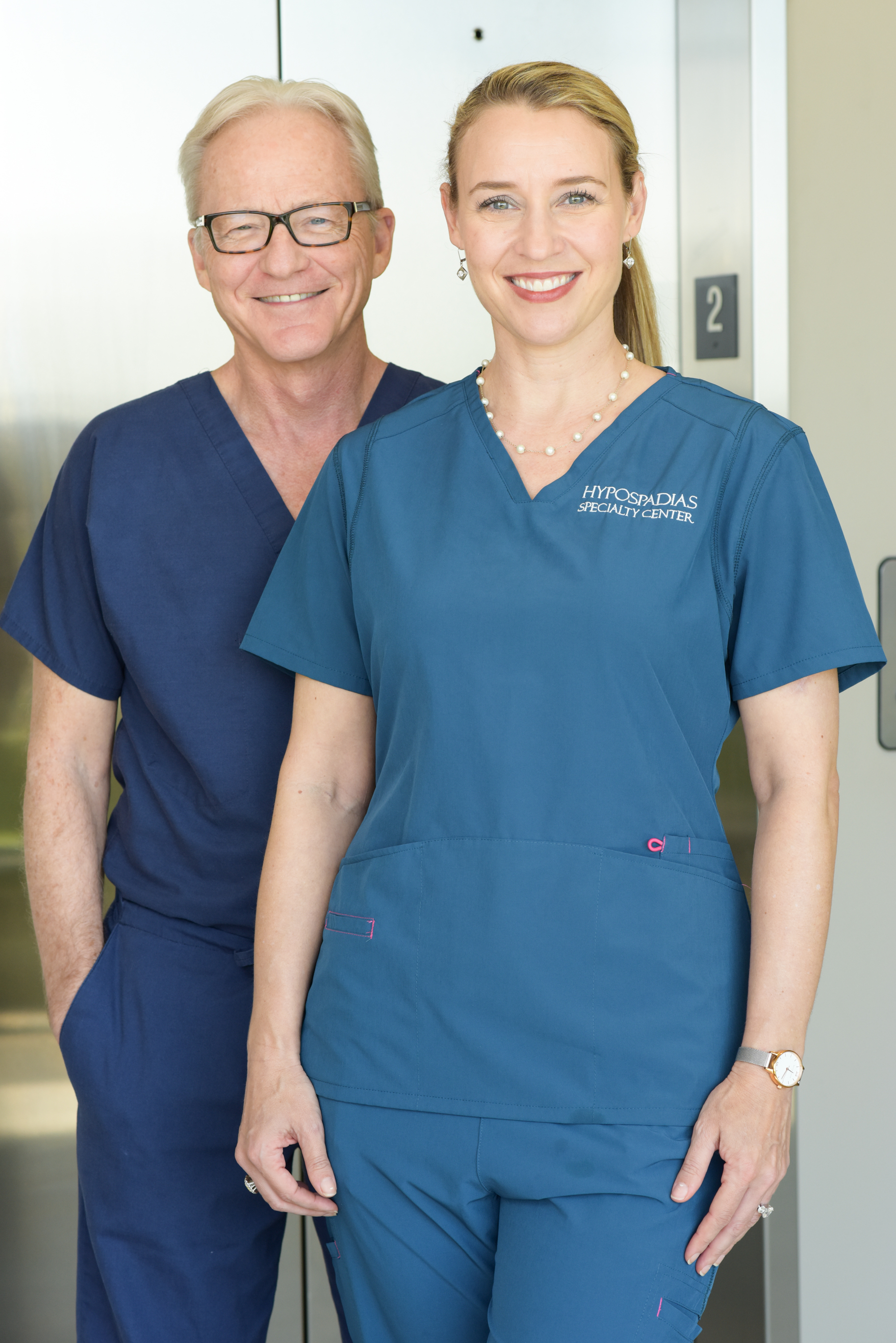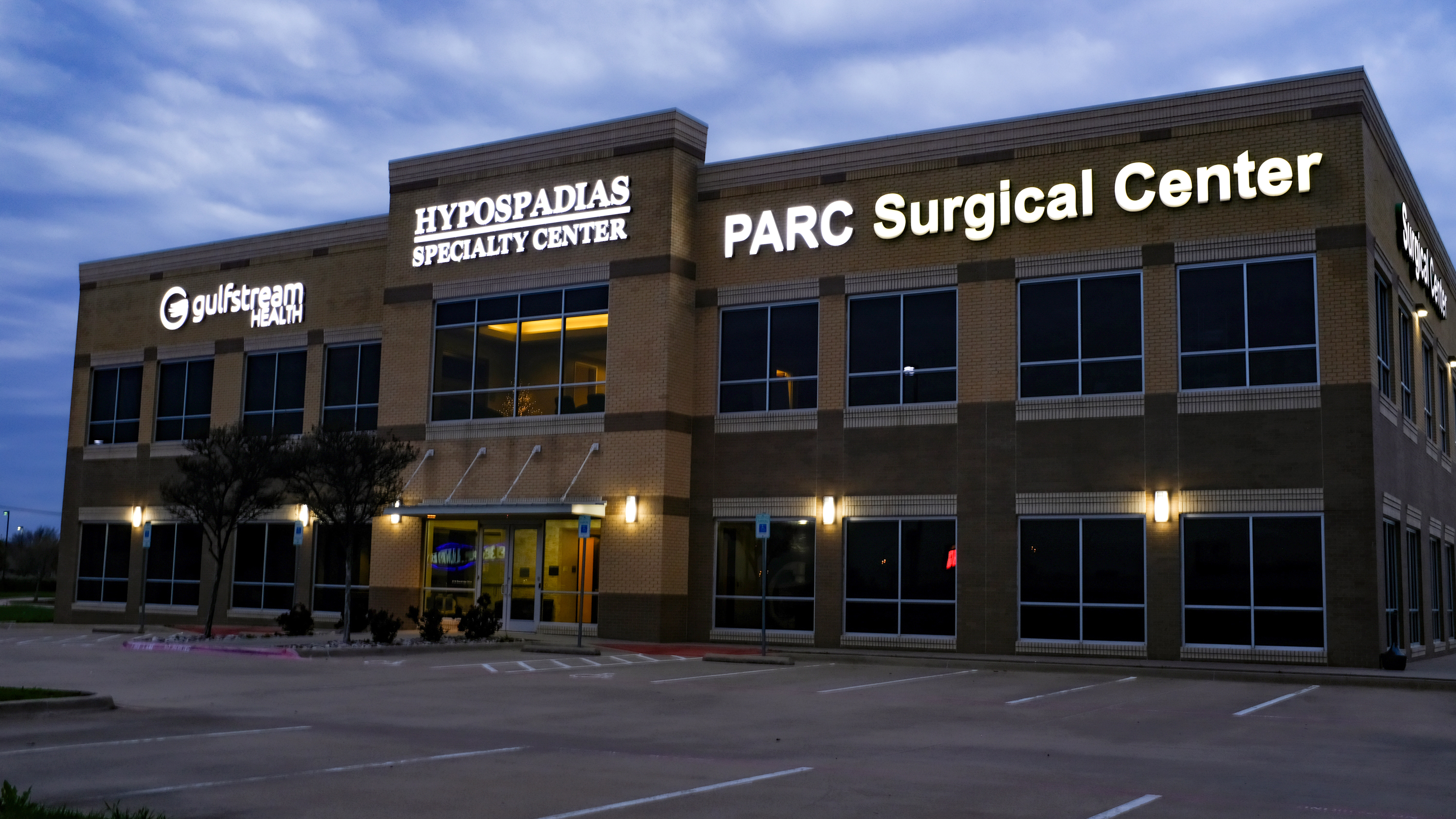 ADMINISTRATIVE OFFICE:
Hypospadias Specialty Center
3716 Standridge Drive Suite 200
The Colony, TX 75056
Phone: 214-618-4405
Fax: 214-618-5506
info@hypospadias.com
Hours: M-F 8:00 am - 5:00 pm CST
SURGICAL CENTER:
PARC Surgical Center
3716 Standridge Drive Suite 100
The Colony, TX 75056
Phone: 469-249-9000
Fax: 214-974-8511
info@parcsurgical.com
Hours: M-F 7:00 am - 4:00 pm CST
Why Hypospadias Specialty Center?
Dr. Snodgrass and Dr. Bush are world-renowned experts specializing in hypospadias surgery. They have written more scientific articles on hypospadias than any other surgeons in history, as well as numerous textbook chapters and even a complete surgical textbook on hypospadias repair.
Many studies show that surgeons who frequently do complex operations have better results. All hypospadias repairs, including those for distal hypospadias, are considered complex. The average number of distal hypospadias repairs done by U.S. pediatric urologists is 1 per month. The average number of proximal hypospadias repairs is only 2 per year. Our surgeons operate on hypospadias nearly every day.
Published results show that complications from distal hypospadias repair by pediatric urologists are frequently more than 10% and may range as high as 60%. Complications after proximal hypospadias repair are even more common as recently reported by several large centers. Dr. Snodgrass and Dr. Bush have worked intensively for many years to improve these results. They now have among the lowest complications in the world for both distal and proximal hypospadias repairs.
It is very important that the first operation, whether for distal or proximal hypospadias, be done right. Dr. Snodgrass and Dr. Bush have identified key factors to ensure success and travel worldwide teaching other surgeons how to improve their results. But our surgeons also have one of the largest experiences in the world performing reoperations for complications after hypospadias repair done somewhere else. They are using innovative new therapies to increase success in these difficult situations.
Hypospadias repair requires a surgical assistant, which in most places is either a urology trainee or a nurse. In contrast, Dr. Snodgrass and Dr. Bush work as a surgical team, combining their extensive experience for the benefit of patients with hypospadias. Our team also includes an experienced pediatric anesthesiologist and pediatric nurses to care for your son.
Patients travel to Dallas from all over the U.S. and the entire world for hypospadias surgery. The PARC Urology office staff works with you to make your visit comfortable. A fixed price that includes surgical, anesthesia and hospital fees is available upon request, and we accept most insurance plans.

Hypospadias, a penile birth defect of the urinary opening, affects approximately 1 in 200 newborns. Surgery is usually recommended to restore normal appearance and function, and the most common operation performed world-wide is the TIP repair, also known as the Snodgrass procedure. Dr. Snodgrass and Dr. Bush have performed more than 2,500 hypospadias operations and reoperations. Their published results are among the best in the world.
Our doctors are board certified in urology and pediatric urology. They are internationally known for reconstructive surgery and evidence based medicine. They have authored more than 200 scientific articles and textbook chapters, and traveled to more than 35 countries to teach other surgeons about the need to get hypospadias repair right the first time.
We created Operation Happenis with three goals in mind: (1) To raise awareness about this common birth defect; (2) to expand care for children with severe hypospadias or unsuccessful prior hypospadias operations; and (3) to support education for surgeons worldwide trying to improve hypospadias surgery in both children and adults.