MEET OUR HYPOSPADIAS TEAM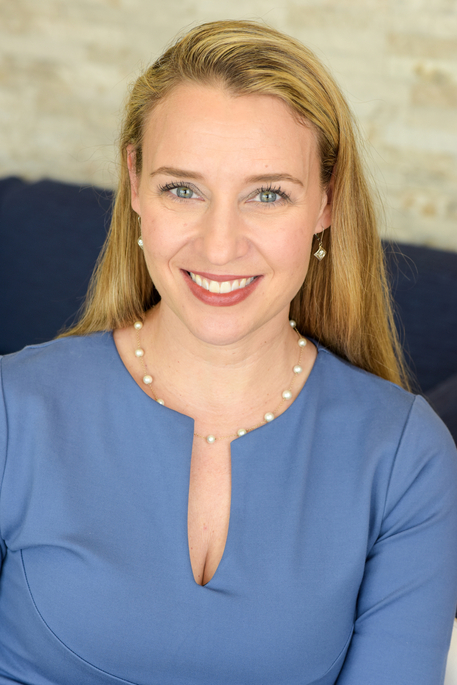 Dr. Bush planned to become a cancer surgeon, and spent a year of her urology training working at the NIH to pursue the genetics of urologic cancer. Then she studied pediatric urology, and quickly realized in this field she could combine her passions for both genetics and reconstructive surgery. It was during her months of pediatric urology that others realized she could visualize how the penis changed during hypospadias repair in three dimensions, and she worked with plastic surgeons at Northwestern in Chicago so she could better understand penis skin reconstruction.  
Dr. Bush then came to Dallas to train with Dr. Snodgrass, which confirmed her desire to specialize in hypospadias surgery. Dallas was also home to her as a former Dallas Cowboys Cheerleader. The public speaking skills she learned as a cheerleader prepared her for a career lecturing to surgeons and explaining the best ways to repair hypospadias.
After completing her pediatric urology fellowship, Dr. Bush next obtained a master's degree in Clinical Studies. This training showed her that the hypospadias database Dr. Snodgrass was using needed to be updated to better understand why complications happen and how to avoid them. That project required her to "dummy code" hundreds of lines of data so that advanced statistical programs could work. They used this information to better define risk factors for complications so they could systematically address them to improve results. 
Dr. Bush also uses her master's degree in Clinical Studies to better understand the effects of penis birth defects on body image and self-esteem and to evaluate ways to improve wound healing in patients. 
In addition to their collaboration in research in the early 2010s, Dr. Bush and Dr. Snodgrass started working together in the operating room to repair severe hypospadias and failed operations are done by other surgeons. They learned that operating as a team combined his experience creating the urinary channel with her gift for repairing the penis skin. That led them to develop the STAG repair, and then the Snodbush, which have the best results for repairing the most challenging hypospadias conditions. They also found that for such challenging reconstructive surgery, the experienced 2-surgeon team was superior to the more traditional model of one surgeon working with a trainee or a nurse. This has resulted in improved success rates even for the most challenging cases. 
Like Dr. Snodgrass, Dr. Bush has dedicated her career to doing hypospadias surgery better. It was her vision to create the Hypospadias Specialty Center as a place bringing together the most up-to-date surgery, HBOT treatment, and their non-profit, Operation Happenis, to increase public awareness of this common birth defect that most people have never heard of.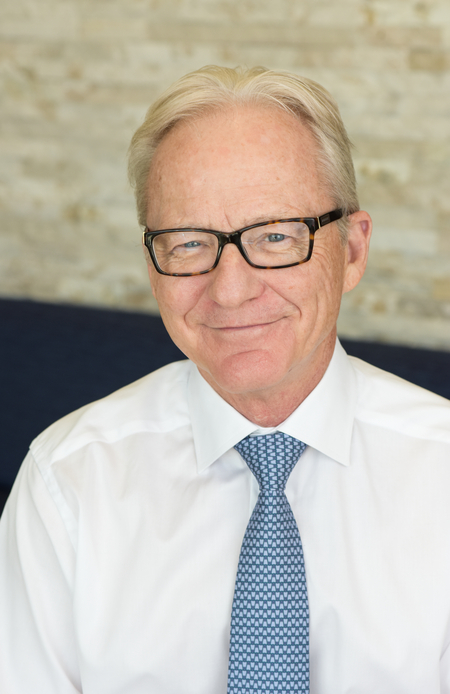 The operations to repair hypospadias that Dr. Warren Snodgrass was taught during training had many complications and made a penis that did not look normal. Early in his career, when he practiced general urology with his father, Dr. Snodgrass developed a new operation for distal hypospadias that had few complications and made the penis look normal. He named it the TIP repair and published his findings in 1994. Almost immediately, surgeons around the world started using the new technique and renamed it the Snodgrass repair. Soon it was the most common operation done around the world for distal hypospadias.
He next used TIP for proximal hypospadias and had success with these more challenging repairs, too. However, there were too few boys with severe hypospadias in West Texas for him to learn if this was the best operation for them. Then he was invited to do a pediatric urology fellowship at Seattle Children's Hospital, where he spent his free time in the library studying old articles about hypospadias repair. Afterward, he moved to Dallas to further study and better understand hypospadias, especially the proximal types which are rare and especially challenging to repair.
Over the following years, Dr. Snodgrass realized that TIP worked well for severe hypospadias only when the penis was straight. However, the penis of most boys with proximal hypospadias is also bent ("chordee"). At first, he tried the popular Byars flap operation, but this caused many complications. So he decided to use grafts to repair the urethra, and, to do that, he had to change how he was taught to make the bent penis straight. Dr. Bush began working with him during this time, and together they improved the grafting operation. They named it the STAG repair, meaning to STraighten And Graft. 
When he moved to Dallas, Dr. Snodgrass started recording information about his patients into a database, which allows him to review his own work to be certain he is getting the best possible results. Dr. Bush obtained a master's degree to better understand this process of collecting quality data, reviewing it, and then using the lessons learned to do better. Today, their database is one of the largest in the world for hypospadias repair.
Looking at the database, they saw that some patients had problems healing their grafts, and so they developed two answers. First, they started using hyperbaric oxygen treatment to increase oxygen in the tissues, release stem cells, and stimulate new blood vessels to grow. They proved HBOT improves healing in grafts.
Dr Snodgrass and Dr Bush also learned that there were some situations, especially in patients who had either unsuccessful repairs or the most severe types of hypospadias, where it was better to straighten the penis at one operation and then graft at a second operation. Their anesthesiologist named this the Snodbush repair one day when they were discussing what to call the new operation. 
Dr. Snodgrass has focused on hypospadias surgery his entire career, studying it methodically and using the lessons he learned to do it better. Now he does nothing but hypospadias repair in patients of all ages and has learned that this dedication is needed to get the best results. That is especially true for boys born with proximal hypospadias, and those who need reoperations because of unsuccessful surgery by other urologists.
He and Dr. Bush opened the Hypospadias Specialty Center to do repairs right the first time, and to give hope to those who have had failed operations. Their goal is always to make the abnormal anatomy of hypospadias into a normal penis.
Whitney Wells CMC, CCMA
ADMINISTRATOR

Whitney was brought on in August of 2014 to open and manage Hypospadias Specialty Center. With over twelve years of experience in medical coding and billing and healthcare administration, she has a big heart for patient care. She is responsible for the overall operations of the practice, ensuring that everything is running smoothly and proficiently while creating a culture where patients from all over the world feel comfortable and cared for by each and every employee. From surgery scheduling to travel visas, she also has a hand in coordinating the care for international and out-of-state patients. A 3rd generation Texan, Whitney resides in Frisco with her two children and her miniature schnauzer, Thor. She enjoys playing guitar, attending church with her family, and donating her free time to her favorite charities, Operation Happenis and Embrace Grace. You can reach Whitney at wells@hypospadias.com.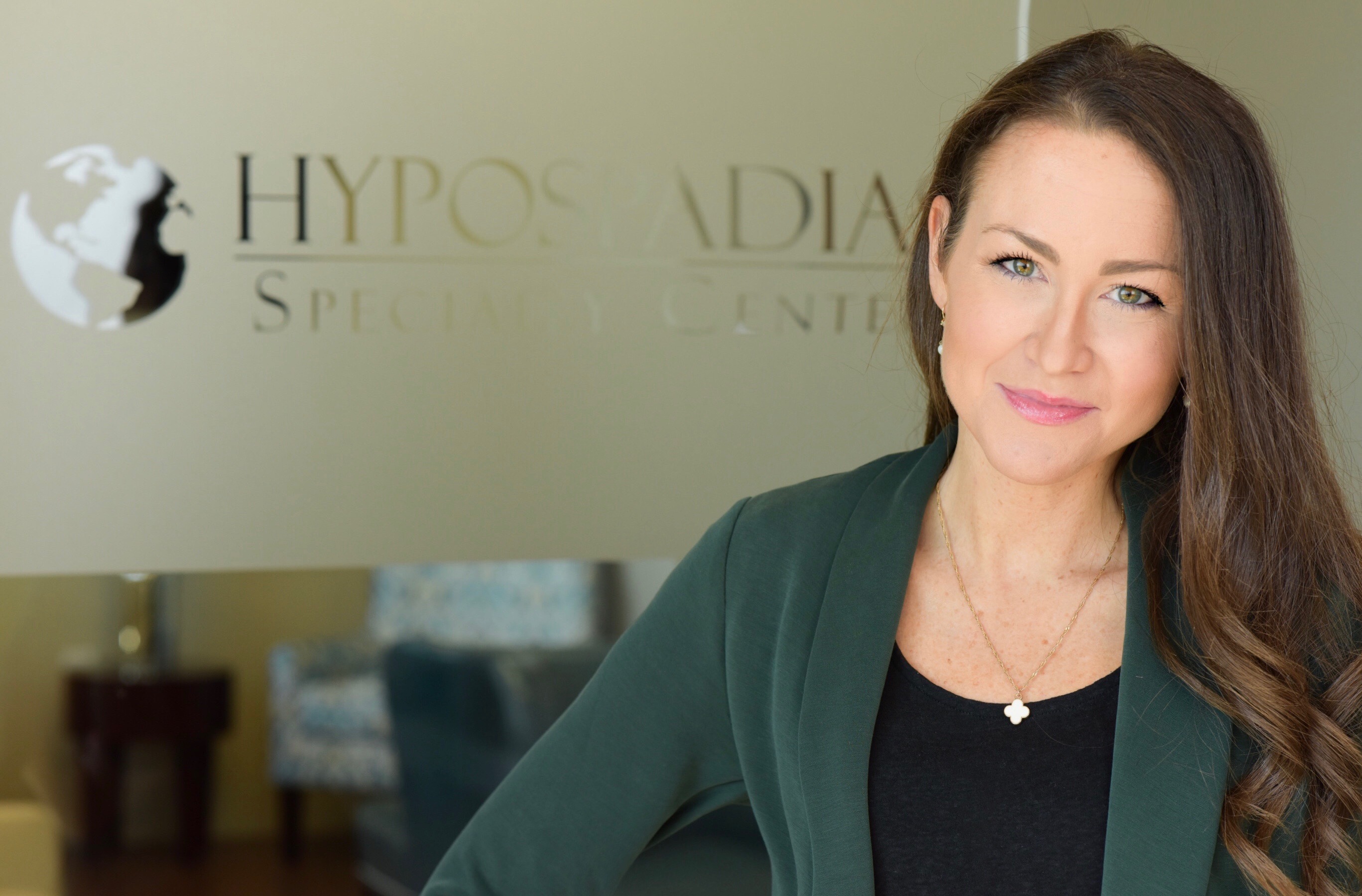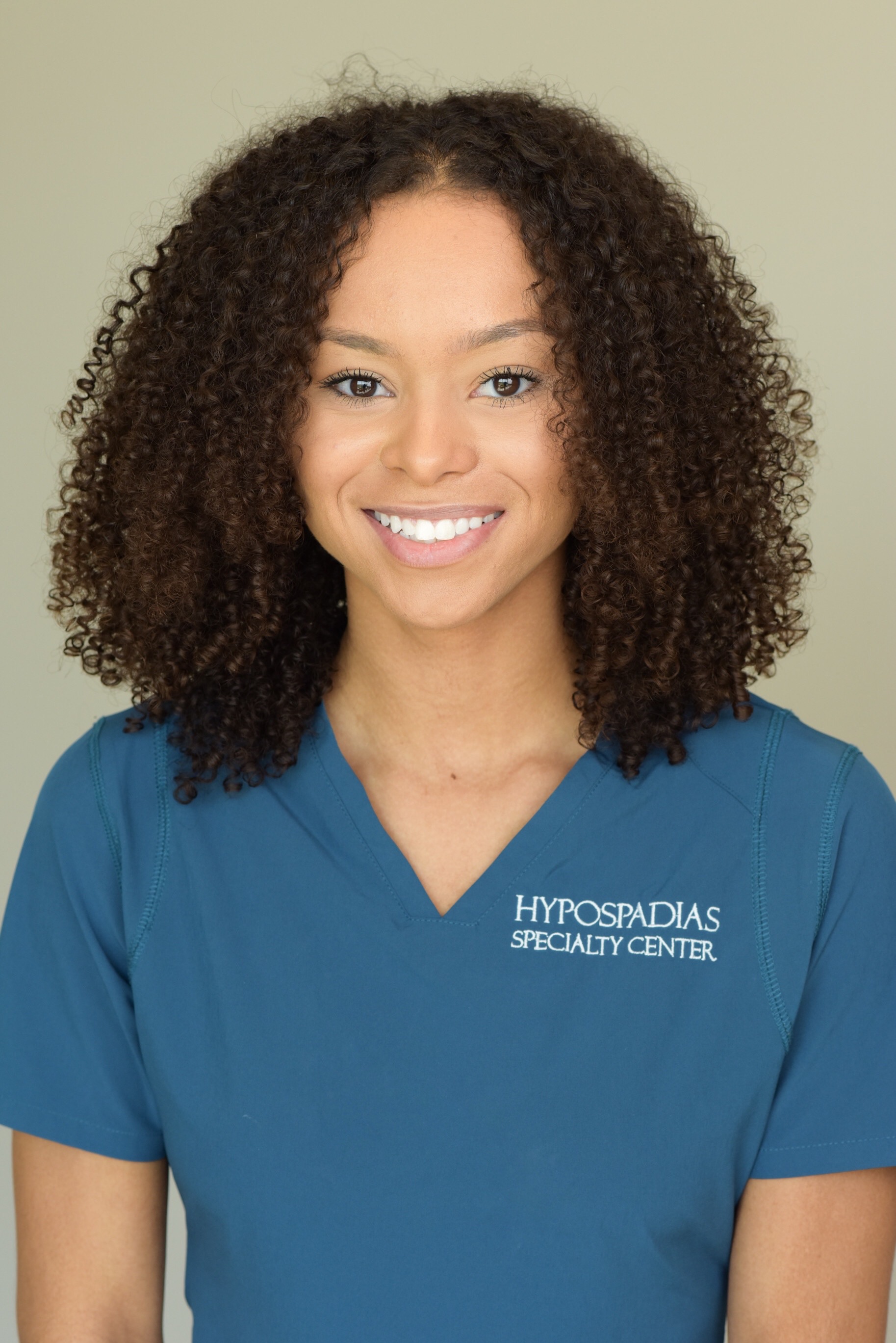 Bri Nelson, CCMA
PATIENT CARE COORDINATOR
Living in Texas her entire life, Bri joined the Hypospadias Specialty Center team in April 2018 with over 8 years of experience in patient care. She began her medical training in Lubbock, TX at the University of Texas Tech (TTU), where she earned a Bachelor of Science in Microbiology with two minors in Chemistry and Health Professions. During her time at TTU, Bri traveled the world to provide health care to underserved communities as an active volunteer with Medical and Dental Global Brigades. As our Patient Care Coordinator, her duties involve pre and post-operative care for surgery, catheter care when applicable, prescription clarification, and handles all things related to hyperbaric oxygen therapy (HBOT). For any post-operative care questions or telemedicine care, she can be reached at care@hypospadias.com.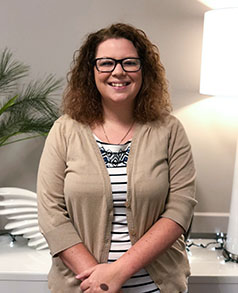 Lexi O'Brien
FRONT OFFICE COORDINATOR
A Dallas native, Alexis joined our team here at Hypospadias Specialty Center in June 2018. Bringing over 6 years of customer service and billing experience in a hospital setting, Alexis knows how to get the job done. In her free time, she enjoys spending quality time with her mom and brother as well as her cat, Guinevere. Alexis also enjoys traveling and going to concerts with friends. For any office scheduling questions or concerns, please contact Alexis at scheduling@hypospadias.com.
Brenna Brown

 
MEDICAL ASSISTANT
Brenna Brown is a medical assistant with a passion for people. One of the newest members of our practice, she joined us in September 2019. She would love to help you with preoperative care, postoperative and catheter care, FMLA Paperwork and Title 19 Paperwork, or just be an ear to listen when you need it! She has 8 years of customer service experience, and hopes to bring warmth and relief to every patient she gets to help! When Brenna isn't at the Hypospadias Specialty Center, you might find her at the park with her husband and dog, or in rehearsals for a local musical! For specific questions, Brenna can be reached at clinic@hypospadias.com.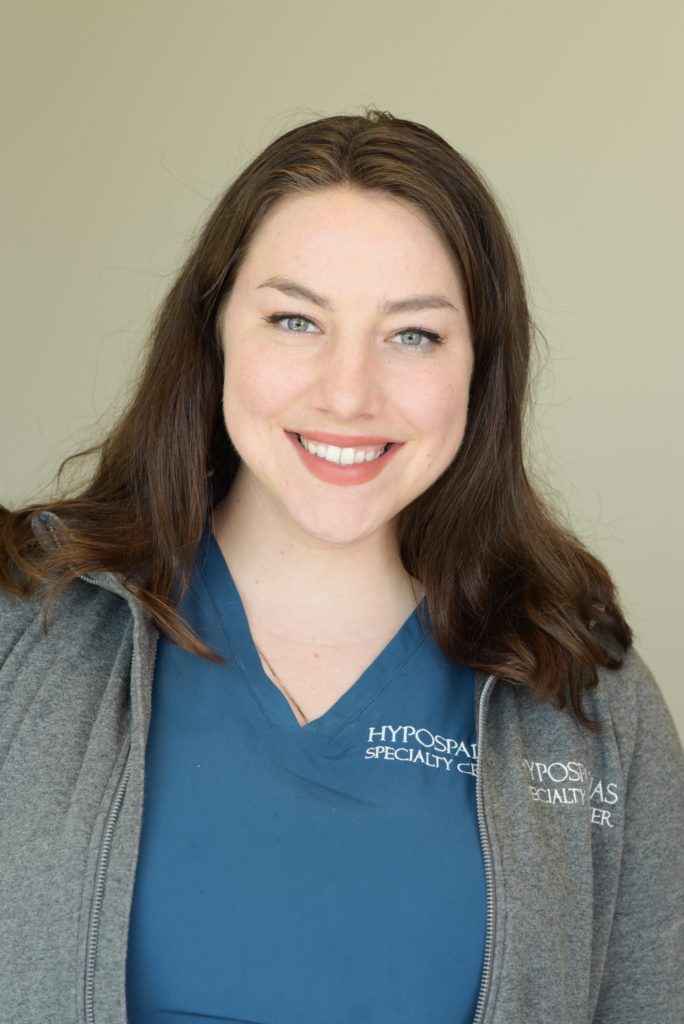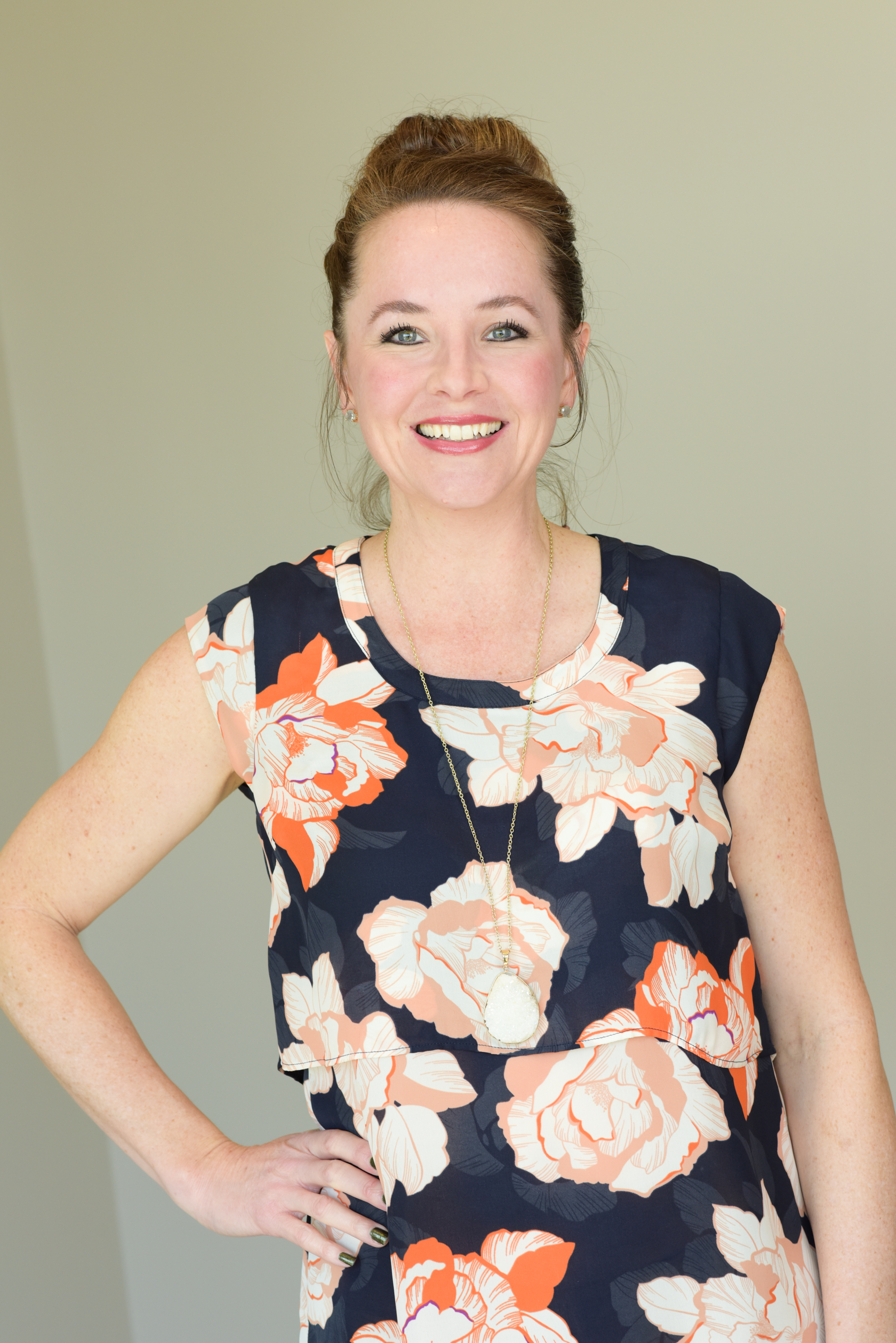 Nicole Lemons 
AMINISTRATIVE COORDINATOR

Although Nicole has spent several years living in different US locations, she considers Texas her home. She has been with the team since April 2019 and has the heart to help others. Nicole is our Administrative Coordinator that helps with the vendor side of the practice and has 10 years of experience in customer service. She went to school at Texas Tech for Vocal Performance and then went back to get a writing degree. She loves to spend time with her husband and 3 boys. In her spare time, Nicole likes to read, sing, travel, and journal. She also enjoys serving her community through church and local organizations. Nicole looks forward to seeing the patients smile when their treatment is completed.
Sage Haskins
RECEPTIONIST
Our newest member of the team, Sage, joined the Hypospadias Specialty Center in February 2020. Bringing a great smile and warm energy she is the first person you will most likely speak to on the phone. With such a heart for helping others and children, she has helped add a special touch to our practice. When she isn't working she is with friends and family, enjoying the great outdoors. Anytime you need help with scheduling an appointment or just want an open ear to talk with reach out to Sage at 214-618-4405 ext 1.
Kyle Tillson, MA, LPC

PATIENT AND FAMILY SURGICAL SUPPORT
Kyle Tillson joined Hypospadias Specialty Center in 2016. His first-hand experiences as a patient led him to pursue his passion for helping others. He understands how important it is for individuals to develop their own strengths to overcome life's challenges. Whether it's struggling with decision-making about reconstruction, coping with body image and self-esteem related to hypospadias, or play therapy to reduce children's anxiety, Kyle enjoys working through these issues with patients and their families. He received his Bachelor of Behavioral Science degree in Psychology in 2013 and his Masters of Arts in Marriage and Family Psychology in 2015. He is available for both in-house counseling and web-based sessions for our out-of-town families. In his time off, Kyle enjoys watching football with his family and playing soccer. To schedule a visit with Kyle please email scheduling@hypospadias.com.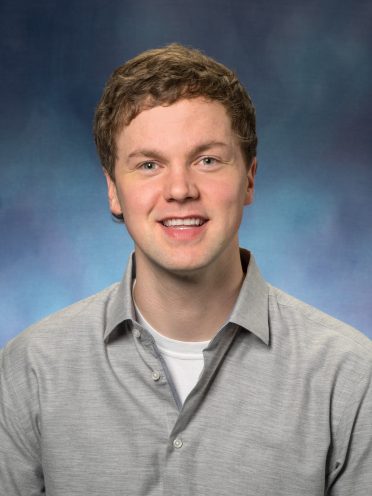 Mikel LaPorte, MS
LIFE AND WELLNESS COACH
Mikel LaPorte joined the Hypospadias Specialty Center team in December 2015. He received his Bachelor of Arts degree in Applied Ministry in 1994 and his Master of Business Administration in 2004. After spending many years in the administration side of healthcare, he longed for more interaction with patients and their families, and received his Masters in Counseling from SMU. He now brings his many years of professional work/life coaching experience to help patients and families coping with complex genital issues, from newly diagnosed penile birth defects to multiple failed prior surgeries. In his time off, Mikel enjoys time with his family and his pugs!