Warren Snodgrass, MD, FRCS ED (HON)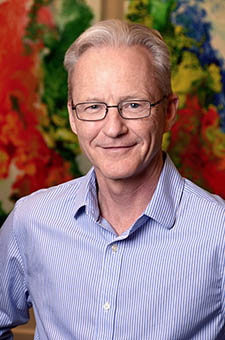 Dr. Snodgrass is a Texas native born in Galveston who returned there for medical school at the University of Texas Medical Branch. He next did 2 years training in general surgery at Ochsner Hospital in New Orleans, and 4 years of urology residency at Baylor Medical College in Houston. Then Dr. Snodgrass entered private practice in Lubbock with his father, also a urologist, treating both children and adults.
While in Lubbock, Dr. Snodgrass described a new method for hypospadias repair (TIP repair, also called the Snodgrass repair) that became the most widely used operation for this condition in the world. He decided to further specialize in pediatric urology and did additional training in Seattle before moving to Children's Medical Center in Dallas in 1999. After serving as Chief of Pediatric Urology for several years, he and Dr. Bush decided to create the Hypospadias Specialty Center in 2014.
Dr. Snodgrass is a Best Doctor, Texas Monthly Super Doctor, and D Magazine best pediatric urologist, and is recognized by Who's Who. In tribute to his contributions to pediatric urology he was awarded an honorary fellowship by the Royal College of Surgeons, Edinburgh in 2007. He has published more than 150 articles and book chapters and authored textbooks on Evidenced-Based Pediatric Urology and Hypospadiology. When not working, Dr. Snodgrass is an avid skier and enjoys biking and scuba diving, and dedicates his time to Operation Happenis.

Click here to visit Dr. Snodgrass' Wikipedia page.
Click here to see a list of publications.