Nicol Corbin Bush, MD, MSCS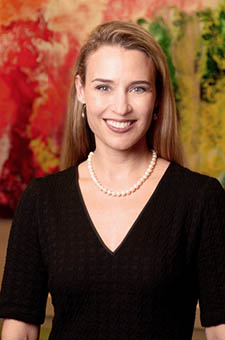 Dr. Nicol Corbin Bush is a Dallas native who attended medical school at the University of Texas Health Science Center in San Antonio after graduating with a Bachelor of Science from the University of Dallas. She then completed residency - 2 years of general surgery and 4 years of urologic surgery - at Northwestern Memorial Hospital in Chicago. She returned to Dallas in 2007 to work at Children's Medical Center and began her career in hypospadias. In 2014, she and Dr. Snodgrass co-founded Hypospadias Specialty Center as a center for complex hypospadias surgery. She has characterized specific risk factors for hypospadias complications - such as glans size and exact extent of curvature and has pioneered techniques to improve skin healing after hypospadias repair with the goal of making the penis look and function normally.
Dr. Bush also has a Master's Degree in Clinical Sciences, which provides her and Hypospadias Specialty Center with a better understanding of evidence-based medicine, choosing the best treatments available for patients and defining patient-centered outcomes. She is particularly interested in body image after reconstructive surgery and complex wound healing, including graft, scar and complex skin management. In addition to operating most days of the week, she has published more than 50 articles and book chapters and co-authored a surgical textbook on hypospadias repair, Hypospadiology. She has worked with multiple international groups as they set up registries to improve hypospadias repair.
She has been recognized as a D Magazine best pediatric urologist, Top Doctor in Dallas, Marquis Who's Who, and News Digest Who's Who in Academia. Dr. Bush is the mother of 4 children (identical twin daughters, their older sister, and their younger brother) and a variety of pets who fill most of her free time! She also enjoys traveling the world, a hobby she developed in college when she cheered for the Dallas Cowboys and continues today, teaching hypospadias repair around the world. And as Vice-President of Operation Happenis, a non-profit dedicated to raising awareness of genital birth defects, she championed changes to the CDC birth defect website to include more information about hypospadias, created Down There Bear to comfort children undergoing genital surgery, and is an outspoken advocate for improving reconstructive outcomes for the thousands of boys born with penile birth defects throughout the world every year.